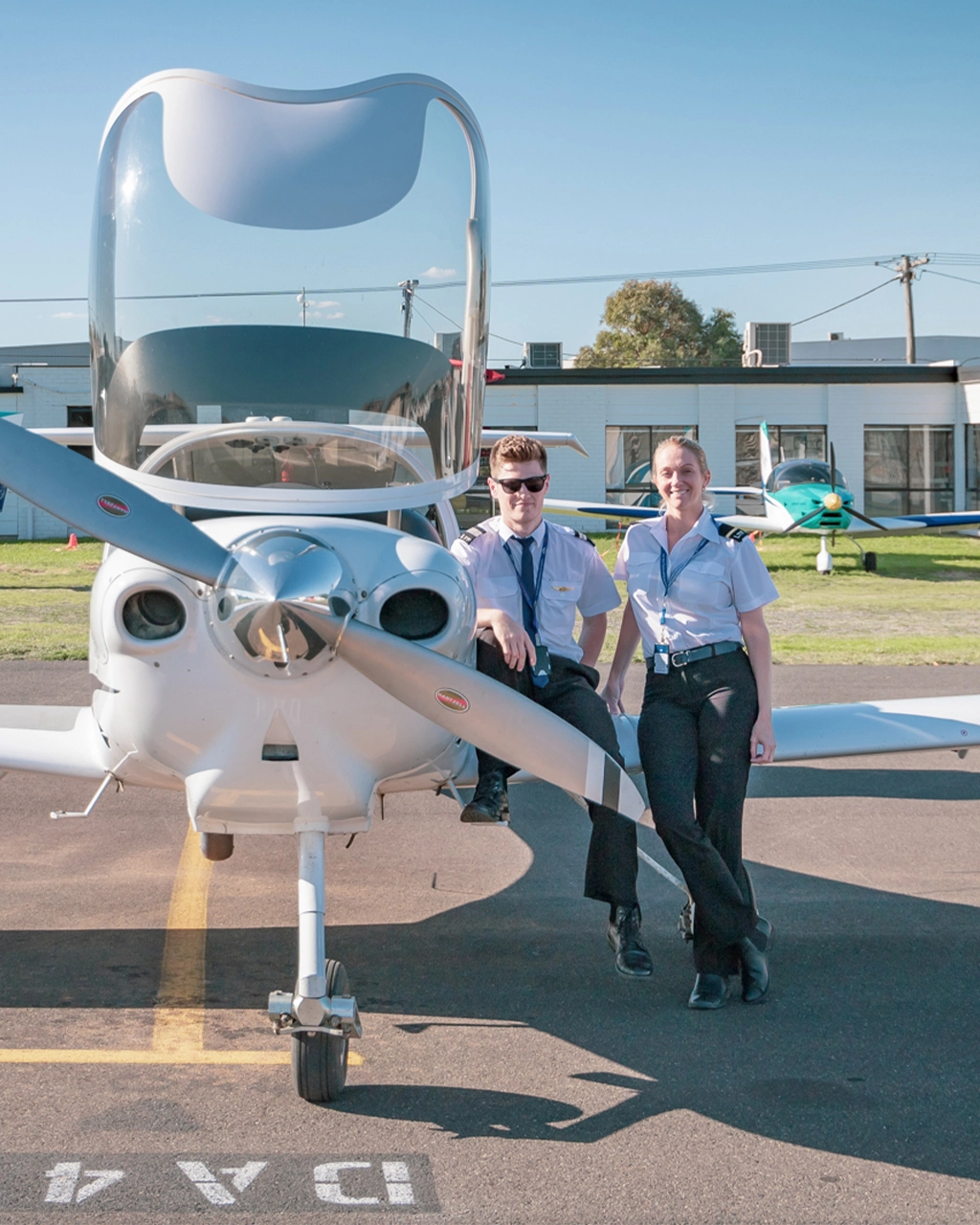 October 07, 2021
Commercial Pilot Licence (CPL) Training – What to Expect
To be able to fly a plane for a career, you first need to progress through Commercial Pilot Licence (CPL) training. In this blog we outline what to expect from the course.
Is this the right time to start training?
With a roadmap out of lockdown finally in place and borders likely to open in the upcoming months, most of us have started dreaming about taking to the skies again. Whether it's to spend the sunny Christmas and New Year holidays on the stunning beaches of Cairns or on the gorgeous Phillip Island, we all have big plans for the summer break!
But with Australia getting ready to travel in large numbers again, the prospect of a pilot shortage again looms. Many pilots have retired or been stood down during the pandemic, and it's predicted that a lot of them may not return to flying. If you've been thinking about a career as a pilot, this is good news, and now is the time to start training towards your dreams!
Commercial Pilot Licence (CPL) training prerequisites
The Civil Aviation Safety Authority (CASA) has strict rules and regulations for future pilots looking to gain a Commercial Pilot Licence. This is to ensure the safety of the pilot, the passengers flying with them, as well as those on the ground. Before you can successfully get your licence, you must meet the following criteria:
– Be at least 18 years of age at the time of CPL issue (you can start training at any age but must be at least 15 to fly solo).
– Complete in-flight training. For a CPL, this equates to at least 150 command hours, with 70 flown solo.
– Complete Recreational Pilot Licence (RPL) and Private Pilot Licence (PPL) training (you will progress through this syllabus as part of the CPL course).
– Pass the CPL theory exams
– Pass the CPL flight test with a CASA accredited testing officer.
Medical requirements
A healthy pilot is a safe pilot. When flying commercially, it is not just your wellbeing you are responsible for. You're also responsible for every other passenger and crew member in your plane. As such, it is important for you to meet certain CASA mandated medical requirements before you can get your CPL.
Before you commence your Commercial Pilot Licence flight training, it is essential for you to get a Class 1 medical certificate. This test typically tests your vision, hearing and heart health, as well as any family history for heart problems. You will need to answer questions about your general health and any medication you may be taking. You may also need to provide urine and blood samples. The purpose of this test is to ensure you are physically and mentally capable of piloting an aircraft.
Once you successfully attain the Class 1 medical certificate, this certificate will be valid for one year. The certificate requires regular renewal, for which you will have to provide updated medical results. Testing frequency is based on your age. For example, an ECG test will be first required at the age of 25, then at 30, then every two years until you turn 40, after which you will need to get tested annually.
Commercial Pilot Licence (CPL) training process
Even if you have never previously piloted a plane or stepped inside the cockpit of a plane, you may still excel at becoming a commercial pilot. Learn to Fly's CPL training program takes you through the basics of flying a plane, from learning about aerodynamics and the characteristics of the plane you are going to fly, through to learning new languages like radio speak and textual weather and learning new advanced maneuvering techniques.
Our Commercial Pilot Licence course will set you up for your career as a professional pilot. You will progress through the following training process:
Recreational Pilot Licence (RPL):
The first step to getting started on your commercial pilot career is successfully getting your Recreational Pilot Licence (RPL). This course will take you through the fundamentals of aerodynamics, basic manoeuvering, how to manage stalling and what to do in emergency situations. Once you have an RPL, you will be able to fly with up to 3 passengers within 25 nautical miles from your departure point.
Private Pilot Licence (PPL):
Second, you will progress through the requirements of getting a Private Pilot Licence (PPL). This course builds upon the skills you learnt in the previous course. It then takes them a few steps further by teaching you more navigation skills. You will also develop an understanding of Class C and Class E airspace procedures. This will enable you to fly further than 25 nautical miles. With a PPL, you can fly anywhere within Australia carrying up to 5 passengers.
Commercial Pilot Licence (CPL):
Finally, you will move on to your Commercial Pilot Licence training. In this course, you will learn more advanced aviation theory, conduct more navigation exercises and work on building your command hours. Getting a CPL means you are now a fully qualified commercial pilot and can use your skills to build a career.
With a Commercial Pilot Licence, you can choose out of several career options. From being a charter pilot, commercial airline pilot, flight instructor to an agricultural flying operator, the sky's the limit for you!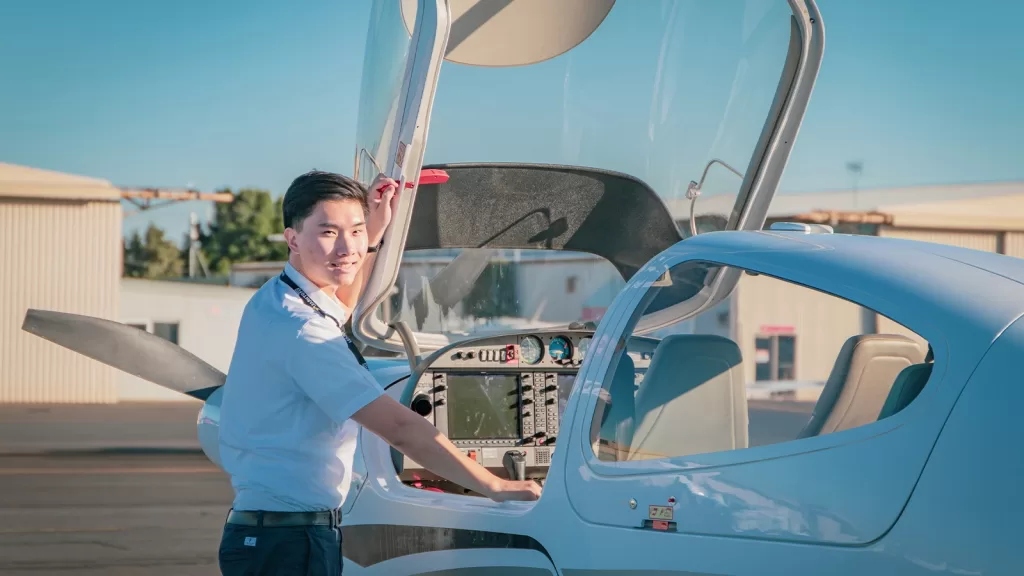 Not sure if a career in aviation is for you? Try our Trial Introductory Flight (TIF) to get a taste of flying. See the world as a pilot sees it!
Want to find out more about Commercial Pilot Licence training? Email [email protected] or visit https://drift.me/learntofly/meeting to book a meeting and school tour.